The Best Christian Jewelry to Wear for Special Occasions
When you are a follower of Jesus Christ, finding the perfect jewelry to wear for a special occasion can be quite a task. This is especially so when you are trying to balance elegance, dressing up, and making a faith statement. Today we plan to guide you through some of the most stunning Christian jewelry options to consider in order to achieve that balance. These will not only elevate your outfit but also help you express your divine conviction with style and confidence.
We've curated a list of top Christian jewelry pieces that cater to a variety of tastes and preferences. These range from exquisite cross necklaces to inspiring scripture-inspired bracelets. These carefully selected accessories allow you to showcase your faith and complement your outfit. In doing so, they create a harmonious blend of fashion and spirituality.
So, join us as we explore the world of faith-based jewelry and discover some eye-catching pieces that will make you shine on every special occasion while staying true to your faith. Let's dive in and find the perfect accessory to complete your look and celebrate your faith in style!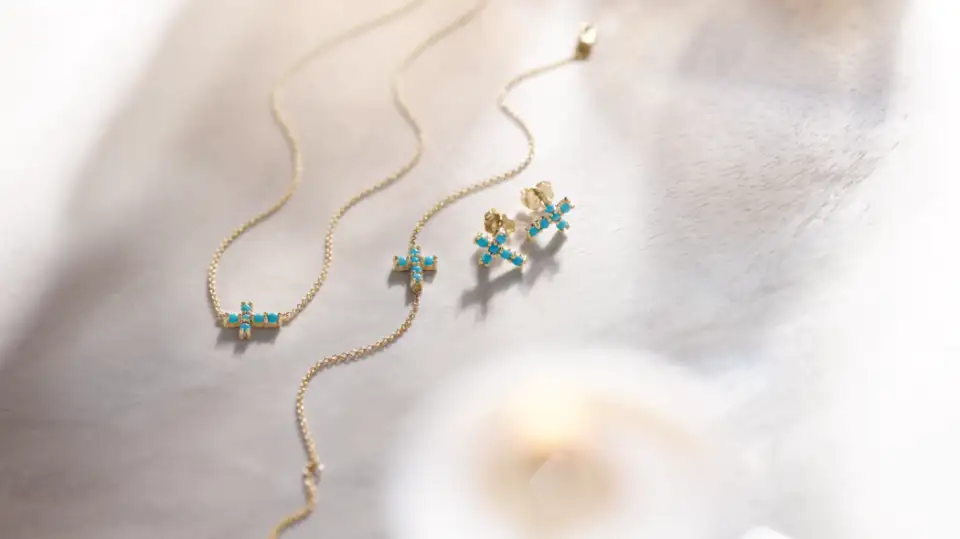 Christian bracelets are a wonderful way to share your faith while looking stylish. They can add a special touch to your outfit, whether it's for a party, wedding, or other important event. You'll find a variety of designs to choose from, such as beaded bracelets, ones with meaningful charms, or those that have a small, lovely cross.
For a fancier occasion, you might consider a bracelet decorated with diamonds or other beautiful gemstones. This can give your outfit a touch of elegance while still showing your faith. You can also pick from different colors of gold, like yellow or rose gold, or go for Sterling Silver if you prefer. This way, you can find the perfect piece that matches your taste and budget.
So, explore the many options available and find a Christian bracelet that not only looks great but also helps you express your faith stylishly. You'll love how these bracelets add a special touch to your special occasion outfits, making you feel confident and proud of your beliefs.
 Head over to our Christian Bracelets Collection for a more comprehensive selection. Your next favorite piece is only a click away.
2. Level Up Your Outfit With Your Cross Earrings.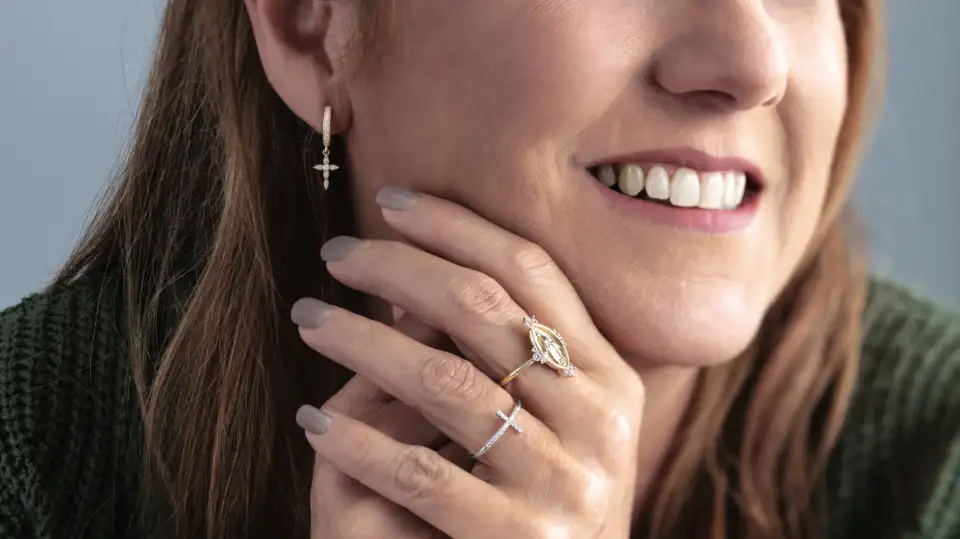 Christian earrings come in many fun styles and designs, perfect for everyone. You can find simple studs or fancy earrings with crosses and other Christian symbols. They come in gold, silver, and even colorful options, so there's a pair just right for your taste.
For a special event, think about wearing statement earrings with diamonds or other pretty stones. Also, consider which type of metal you like best. White gold is a popular choice for fancy occasions and could be perfect for you.
Check out our Christian Earrings Collection, where you'll find amazing pieces that help you share your faith with style and grace. No matter the event, you're sure to find the perfect earrings to make you feel special and celebrate your faith.
3. Bless Your Look With Timeless Beauty and Inspiration Thanks to Your Christian Necklace.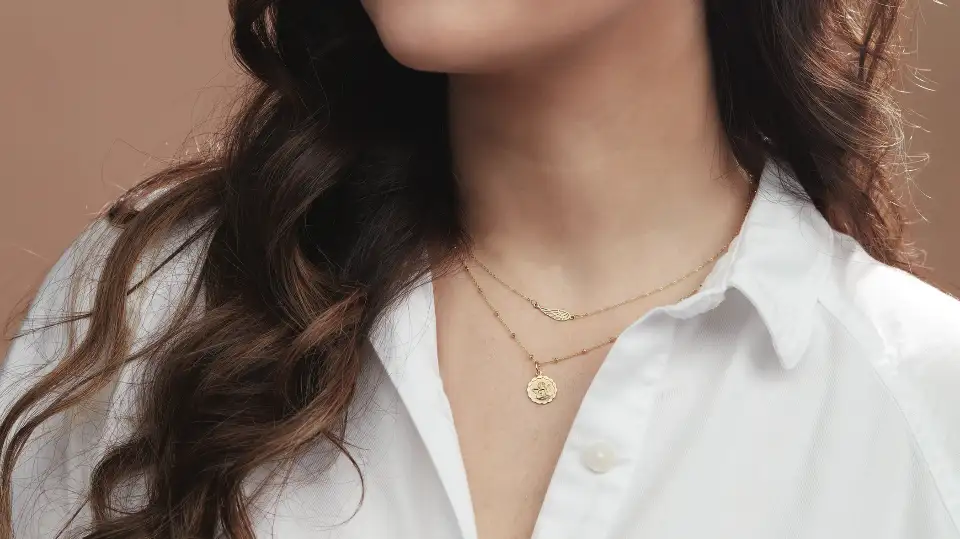 Christian necklaces let you show your faith classically, and there are many styles to choose from. Pick a simple cross pendant or a fancier design with special symbols like footprints or a fish. For a fancy event, think about wearing a necklace with diamonds or other pretty stones. One great example is INFINITE LOVE from our Christian Necklaces Collection. This necklace is sure to make you feel elegant and proud of your faith. With a wide variety of options, you can discover the ideal Christian necklace that lets you showcase your faith while looking fabulous. Browse through our collection and select the one that's perfect for you.
4. Showcase Simplicity And Grace With A Dove Pendant.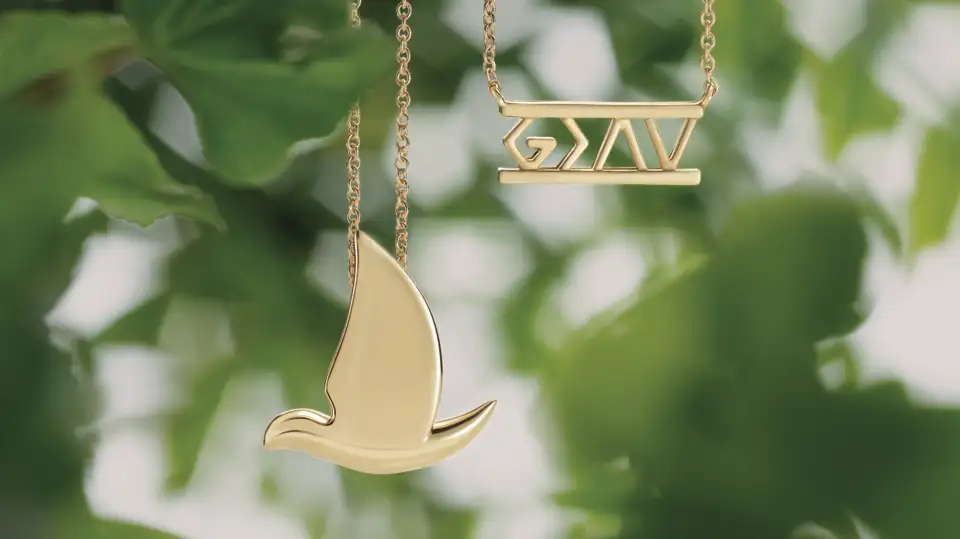 Christian pendants let you show your faith in a lasting way and can make any outfit look fancy. There are many designs to pick from, like a cross or an angel, to show your love for God. When you dress up for a special event, a pendant with small diamonds is always a great choice. With many options to choose from, you can find the perfect Christian pendant to help you express your faith and look stylish at the same time. So, explore our collection and pick the one that's just right for you. The white gold variant of GALILÉE from our Christian Pendants Collection is a good example of subtility, elegance, and inspiration. You just cannot go wrong with similar pendants in this context. If you are up for a more casual event, check out TIMELESS and FOOTPRINTS or other comparable pieces from our pendants collection.
5. Make a Statement Of Meaningful Elegance and Comfort With Your Christian Ring.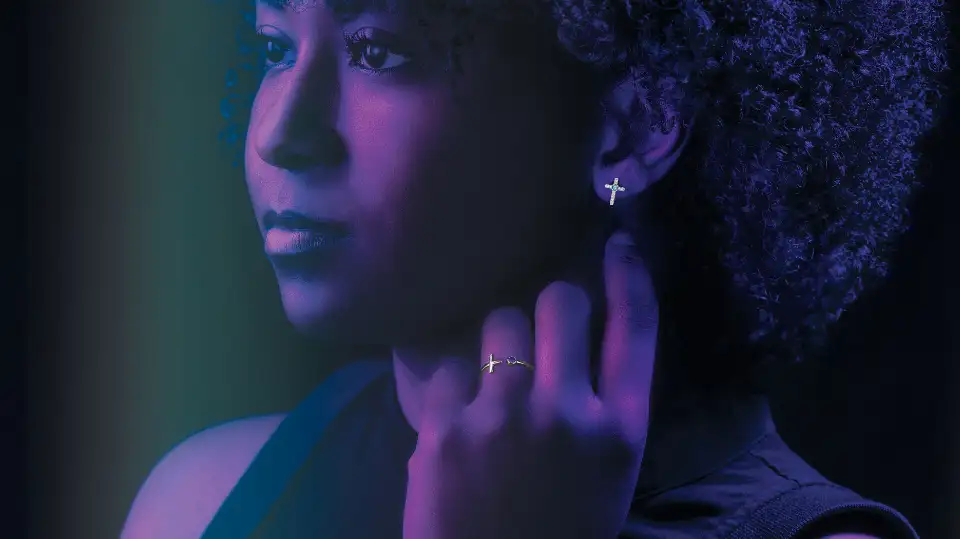 Christian rings are loved for special times and come in many styles and looks. You might want a simple cross ring for a laid-back event or a fancy ring with Christian symbols for something more formal. No matter what you're looking for, there's a ring that fits your purpose and fashion sense. Take your time to explore the different options, and you'll find the perfect ring to wear on your special day, showing off your faith and style all at once. For a casual context, you can consider a ring with an inspiring message to remind you of your faith such as TRUST from our Christian Rings Collection. For a more formal context, great suggestions include DÉLIVRÉE, FAITHFUL, and JUSTIFIED.
The Truth is, Your Choice of Religious Jewelry is a Matter of Intent, Style, and Context.
Picking the right inspiring jewelry for special events can not only make your outfit look great but also help you celebrate your faith with style.

No matter what you like, there is a piece of jewelry just for you to wear with beauty and grace. So, go on and add a Christian touch and let your faith sparkle on that special day.

Our store has great prices and extra treats that our customers love. These include free shipping on orders $100 or more, free returns on non-customized items, and our 30-day money-back guarantee. 
Faith-Based Jewelry Collections To Help You Shop For That Special Occasion.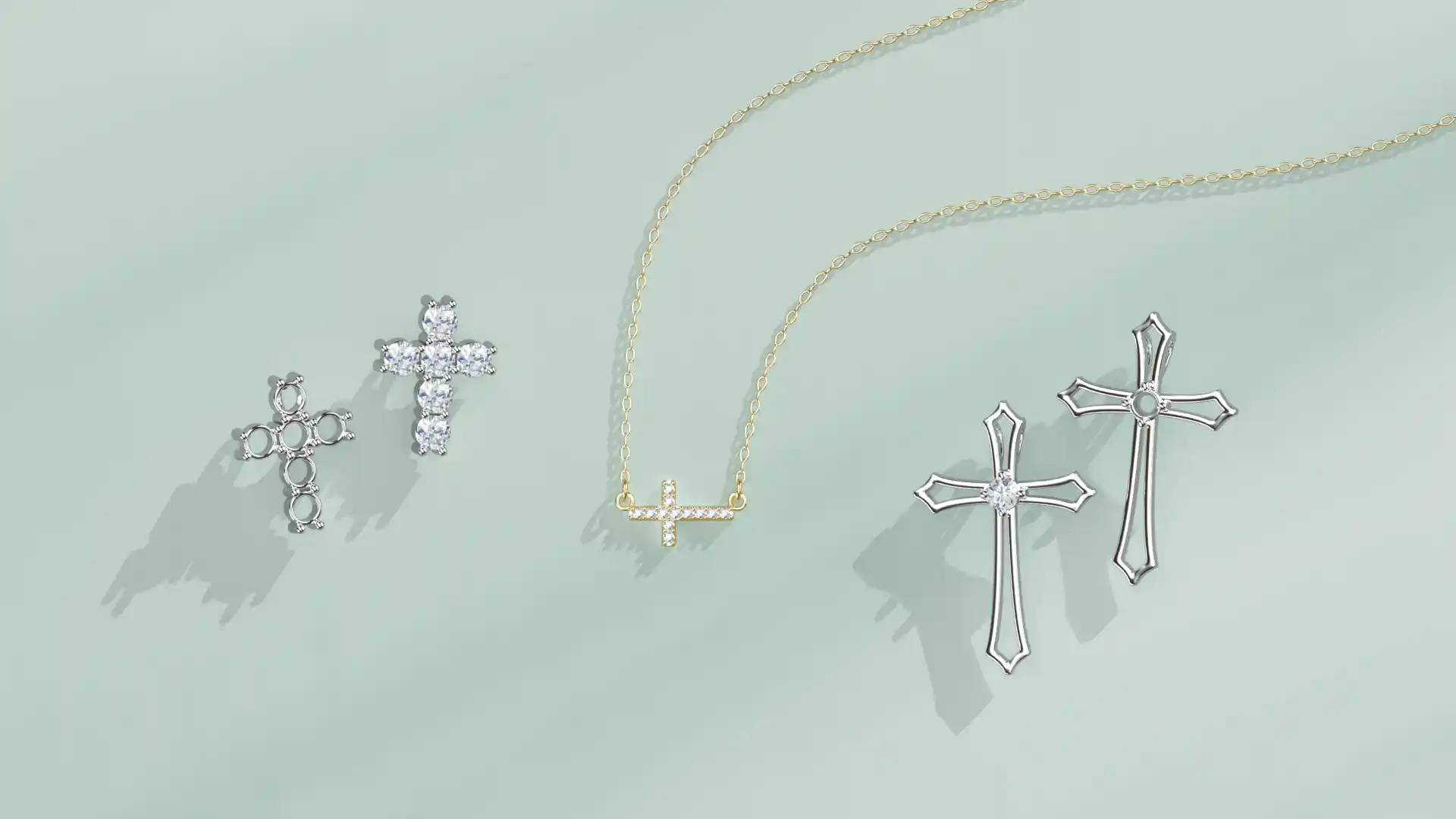 Our top-notch collection of Christian jewelry offers a wide array of uniquely designed pieces. They will enhance your overall look while serving as a meaningful expression of your faith.
At Glor-e, we understand the importance of making a statement while staying true to your beliefs. That's why we've meticulously crafted our jewelry to be both stylish and spiritually significant. Each piece is made with high-quality materials and features unique designs that make you stand out and feel confident on your special day.
Whether you're attending a First Communion, a wedding, a baptism, or any other important event, our stunning jewelry collection has something for everyone. Our products are not only elegant and fashionable but also serve as a constant reminder of the love and grace that God bestows upon us.
Choose Glor-e for that gorgeous piece to make your special occasion even more memorable. In doing so, you'll not only be investing in a beautiful accessory but also a symbol of your unwavering faith. Let us help you celebrate life's milestones in style, gratitude, and elegance.